ABOUT WEBINARS AND WORKSHOPS
This series offers low-cost workshops and webinars in the Fall and Spring. Conducted by highly experienced and successful professionals from the independent film industry, these events are targeted to all levels of filmmakers. They provide networking opportunities as well as valuable and practical information about the business of filmmaking. 
---

SPRING SEASON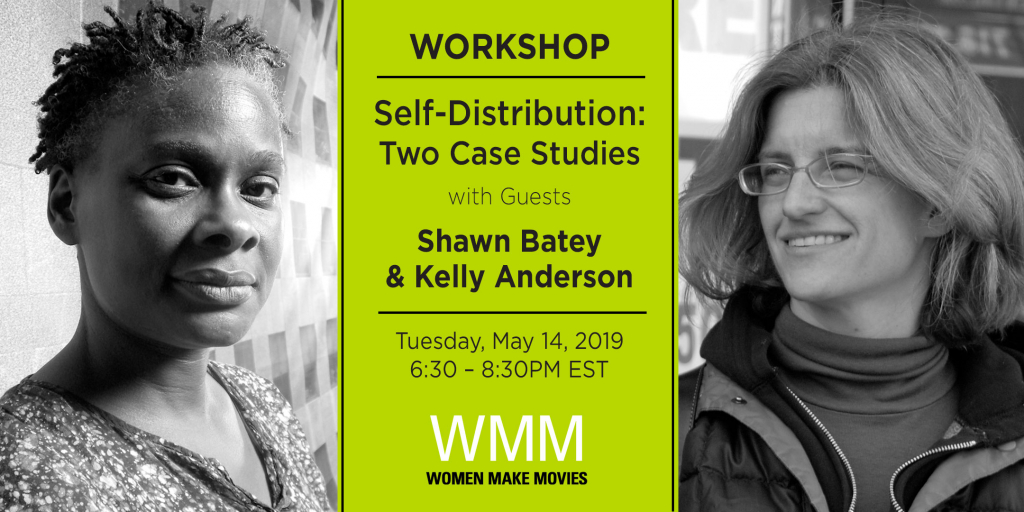 Kelly Anderson (My Brooklyn, Unstuck: An OCD kids Movie) and Shawn Batey (The Changing Face of Harlem) will present their case studies on how and why self-distribution works. Each created robust plans (their films had over 50 screenings!) and will present their thoughts, clips from the films and tools they used to make their films a success without going the traditional festival/broadcast release route. Women Make Movies Executive Director, Debra Zimmerman, will moderate this productive and enlightening conversation. Come with your own projects and questions!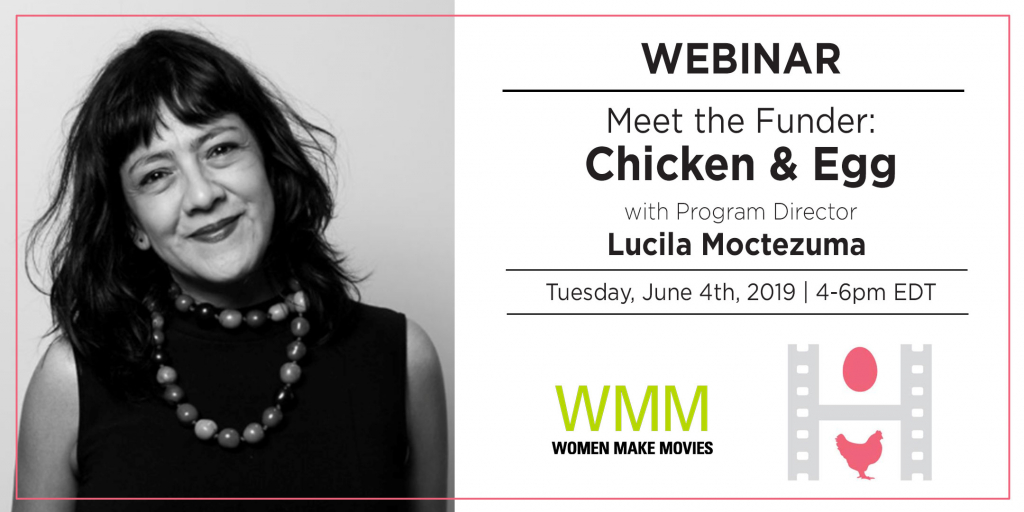 Chicken & Egg Pictures supports women nonfiction filmmakers whose artful and innovative storytelling catalyzes social change. Since 2005, Chicken & Egg Pictures has awarded $7 million in grants and thousands of hours of creative mentorship to over 300 filmmakers. Our special guest, Director of Programs Lucila Moctezuma, oversees the planning and implementation of programs and the grants that come along with them. The (Egg)celerator Lab open call will begin on Wednesday, May 15. Submission deadline: Tuesday, June 25, 2019 at 3:00 PM ET. We'll unpack the submission process in detail, as well as all the many opportunities available through Chicken & Egg.
---
PRICING AND DISCOUNTS
A discount of $10 is available to WMM Production Assistance Program and Distribution Filmmakers as well as members of WMM Partner Groups.
Discount Partner Groups include:
Black Documentary Collective
Black TV & Film Collective
Black Public Media
BRIC
Chicken & Egg
Cinema Tropical
DCTV
Film Fatales
Film North
Firelight Media
IDA
IFP
ITVS
KitSplit
Meerkat Media
Mezcla Media Collective
NYC Women Filmmakers
NYU
NYWIFT
POV
Producers Guild of America (PGA)
She Films
Southern Documentary Fund
SVA
Third World Newsreel
Union Docs
---
To stay up-to-date on all upcoming webinars and workshops,
sign up for our weekly e-newsletter News You Can Use
COMPLETE LIST OF UPCOMING AND PAST WEBINARS AND WORKSHOPS
Shopping Cart